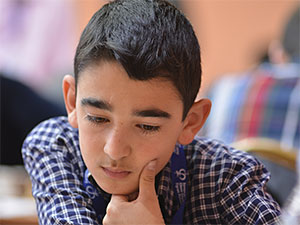 2014 Euro-Ch Rd7: The new kids on the block 3/11/2014 – After a welcome rest day, in which the players could rechargen their batteries before a brutal sprint to the finish, came round seven. At the top, the leaders drew and were joined by three more, leaving Motylev still in the lead, trailed by six others. That said, the news was the young players with huge results, such as 13-year-old Martirosyan (2234) with a grandmaster performance.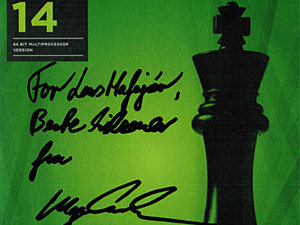 Christmas Puzzles 2013 – the prizes 3/10/2014 – Our 2013 Christmas puzzle contest ended with a flood of entries, submitted by readers from around the globe. They were all vying for the valuable prizes: programs signed with a personal dedication by the participants of the strongest tournament in chess history. We bring you a small sample of letters and the names of the three lucky winners. Are you amongst them?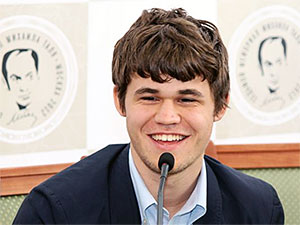 Who will win the 2014 Candidates? (Part 1/2) 3/10/2014 – The 2014 Candidates tournament is just around the corner, and while chess fans all over wait with bated breath, everyone has a favorite. The Russian media asked players and chess pros for their opinions on the Candidates tournament, and who their favorites were. Among those quizzed were Magnus Carlsen, Fabiano Caruana, and several more. Read what they think before placing your bets.