01.01.14
27.02.07
02.02.07
Alexander Khalifman and his St. Petersburg Chess School
invite you to visit the beautiful city of St. Petersburg for a 10 day programme of chess instruction from only 400€ per person.
GMChess channel within ICC
Training and a variety of analyses of your games via e-mail has already become a popular service - check it out! On-line instruction and a variety of other services are NOW available at the new GMChess channel within ICC - check it out!
more >>>
CHESSBASE.COM news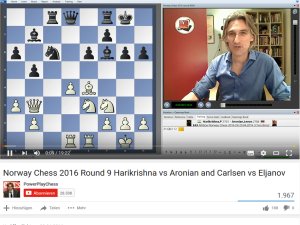 Norway Chess: Daniel King's "Play of the Day", Rd.9 4/30/2016 – Happy end for Magnus Carlsen: after stumbling in round eight against Levon Aronian the World Champion won the Altibox Norway Chess tournament with an impressive victory against Pavel Eljanov in round nine. After a quiet opening Carlsen gradually increased the pressure until Eljanov cracked in time-trouble. Daniel King takes a close look at this crucial game. Discuss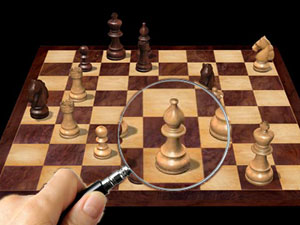 Azlan Iqbal: Recomposition contest II result 4/30/2016 – Over Christmas we had an interesting problem: say you have found some moves somewhere, in coordinate notation without piece names – is it possible to reconstruct the original supposedly meaningful position to which they apply? Later the author, who has a Ph.D. in artificial intelligence, presented a second puzzle, and the winner gets a valuable prize. Discuss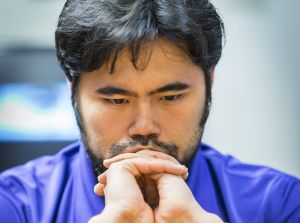 Nakamura is the Ultimate Blitz Champion! 4/30/2016 – Hikaru Nakamura came all guns blazing on day two of the Ultimate Blitz. He scored 11.0/18 and finished a full point ahead of others. Wesley So took the second spot with 10 points and Garry Kasparov was right behind him on 9.5. Caruana was able to muster only 5.5 points. The event was a huge success as it attracted a lot of attention from fans all over the world. By having a look at few of the games in this report there is only one thing we can say, "Garry you must play more often!" Discuss

Last Record In Guestbook
01.05.2016 09:06:44
Dean Horvath
,
world_illuminati4u@hotmail.com
,
Call me Dean Horvath and i hails from North Carolina. I am so excited that words can not express my state of mind over the joy i feels in joining the great illuminati, the abode of light.Before my initiation, my little venture had been subcumming to rise and fall. I never had enough capital to motivate my business ideas and though it seemed bad, my family suffered even more. Infact, if i wanna put into writing what i did passed through, then 24hrs won\'t be enough to read it thoroughly. But today, that is my past life, thanks to a fellow entrepreneur friend of mine who introduced me into the great ILLUMINATI CULT, a citadel of light.Though at first, i was way too scared but the whole thing was far from scareness. Today, i own mansions, fleets of cars and investments in the States. i am inviting you to be a part of this offer to join the ILLUMINATI OCCULT and be rich forever for money, power, respect is what a real man needs have a taste of. Also get to meet celebrities all over the world… So, my dear, get ready to live happily with the ILLUMINATI, contact agent Paula Bryant on world_illuminati4u@hotmail.com and raise a testimony.
Quotes Of The Day (from Kelly Atkins)
"Alexander Alekhine may have been a drunk and anti-Semite, but he certainly had manners: he showed up for the last game of his losing match in 1935 wearing a tuxedo, and gave his "Hurrah to the new World Champion!" Alex Yermolinsky

"The winner of a battle is the one who gets there firstest with the mostest." Robert. E. Lee