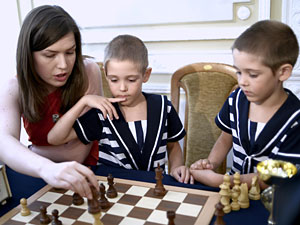 Chess Social Initiative of the Year in Ukraine 4/18/2014 – "When I look back at my childhood I realize how bright it was – because of chess." Ukrainian WIM Olena Boytsun decided it was her mission to help children to discover the game and experience the same emotions and feelings. She founded an Ukrainian Foundation called "Chess for Children", which has been named "Social Initiative of the Year". A really outstanding chess initiative.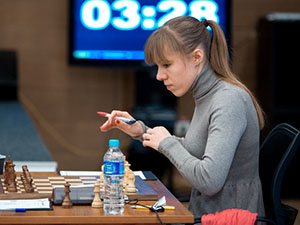 Khanty 08: Girya in hot pursuit 4/18/2014 – The big news of the day from Khanty-Mansiysk is Girya's victory against Muzychuk. This allows her to leapfrog over the Slovenian and she is now at striking distance from Hou Yifan; only one point away. This point can be quite decisive for the tournament as tomorrow is a rest day, but afterwards the battle between the leaders will take place. Report of an exciting round eight.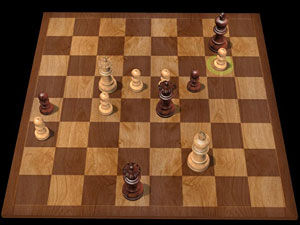 Müller: Endgames from ChessBase Magazine 4/17/2014 – The best way to improve your endgame skills and improving your ratings is by going through practical endings from top level games – and by in addition having a world-class expert like our resident GM Karsten Müller to explain it all. This time he shows us three games from the World Teams Championship. These instructions are provided for you free of charge.